We use the most up-to-date technology to ensure the best eye care possible. Here are some of the different types of tests and equipment you may experience on a visit to our practice.
Experience seamless vision with Varilux® progressive lenses. Varilux® goes beyond your prescription. This lens responds to your visual behavior predicted by AI based on exclusive real-life data. These progressive lenses offer instant sharpness at all distances even in motion, adaptation from the very first day, and natural eye navigation. That's seeing no limits.
Born out of Bascom Palmer Eye Institute, the nation's leading eye hospital, Heru's wearable AR/VR vision exam platform helps you screen more patients, while simplifying practice workflow and increasing revenue.
With Heru, you can perform exams anywhere, at any time – even in remote locations. Transform your waiting room or use existing pre-test space.
Visual Fields Screen patients faster than ever before, anytime, anywhere in your practice.
Contrast Sensitivity Life isn't black and white. Go beyond visual acuity with digital Contrast Sensitivity.
Color Vision Eliminate paper charts and plates while expanding practice capabilities.
Dark Adaptation Measure dark adaptation to evaluate retinal function.
Slit lamp imaging is redefined with our iON℠ imaging system by combining a new intra-optics beam splitter/camera adapter with the tremendous computing and imaging power of Apple technology. "iON": intuitive, optimized, and networked – an imaging system for every exam room, to rapidly capture, integrate, and educate every diagnosis.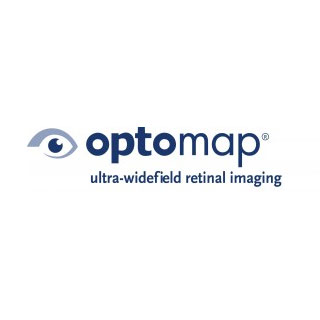 Optomap
The optomap® Retinal Exam produces an image that is as unique as you fingerprint and provides us with a wide view to look at the health of your retina. The scan will show us a healthy eye or detect disease.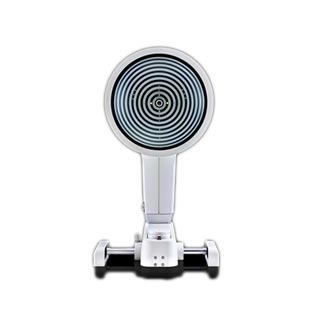 OCULUS Keratograph® 5M
Using an automated, computerized refracting system, we can determine the best prescription for you. Advanced vision-assessment system that combines topography, wavefront, autorefraction, keratometry, and pupillometry — allowing accurate and reliable analysis of corneal aberration.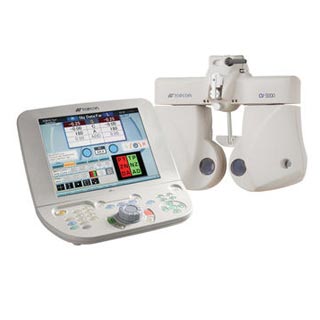 CV-5000S Automated Vision Tester
Using a digital computerized refracting system, we can determine the best prescription for you.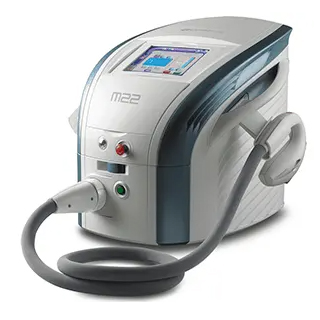 Optima IPL
Treat the root cause: chronic inflammation Optima IPL is a drug free, drop free light-based treatment, which targets the root causes – chronic inflammation.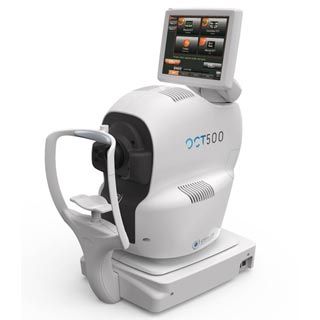 OCT 500 Optical Coherence Tomographer
OCT technology generates high-resolution, cross-sectional and three-dimensional (3D) images of the retina, optic disc and anterior segment, to give you valuable information that aids in the diagnosis and management of a range of ocular diseases.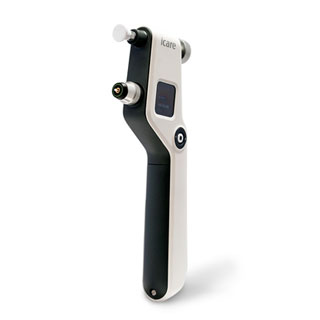 iCare Tonometer
This accurate painless puffless tonometer measures the eye's intra-ocular pressure (IOP).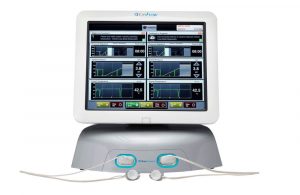 LipiFlow® Thermal Pulsation System
The LipiFlow® device provides vectored thermal pulsation to warm the meibomian glands through the inside of the lids and gently massage thickened meibum (lipid) and debris from the gland.